Welcome to Secret Lair
Introducing Magic's best worst-kept secret. The Secret Lair Drop Series contains specially curated cards that feature some of the most exciting artists around. But act fast-each drop is available for a very limited amount of time.
WHAT IS THIS "SECRET LAIR"?
Phenomenal question; so glad you asked! Here's the deal: Secret Lair celebrates everything you (and we) love about Magic: The Gathering. Each drop puts a brand-new spin on your favorite cards and might even have something new entirely. Think collabs with all kinds of different artists, some with styles you've never seen on a Magic card before, others with different weird and awesome ways to celebrate the game. Keep your eyes peeled: you never know what's coming next with Secret Lair.
HOW'S IT WORK?
Another great question; you're two for two! Each of these drops are available for a limited time. Miss the window and poof, the drop is gone forever. The good news is you don't have to worry about us selling out of copies—each drop is print-to-order, meaning whoever orders one, gets one.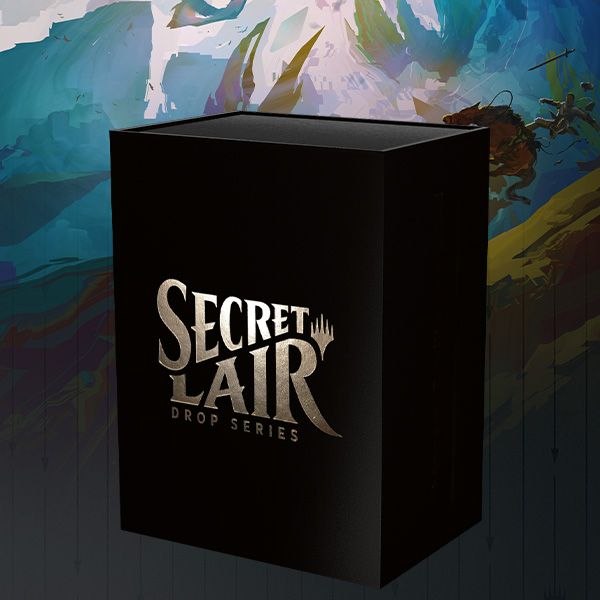 Past Sales
Check out all this cool stuff we made! We're releasing new drops all the time, and they won't sell out so long as you order within the release window. So keep a look out for what's next.