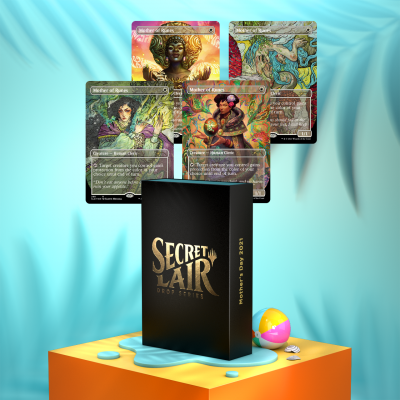 Shipping is free on orders over €99!
Description
Overview
We're celebrating Mother's Day with a tribue to Magic's favorite mom: Mother of Runes. We brought in four different artists to give their own take on motherhood. You can feel the affection and protection in both Ejiwa "Edge" Ebenebe's and Livia Prima's gorgeous pieces. Real-life mother and child Rebecca Guay and Eliette Mitchell both created poignant pieces from different sides of the relationship. (And yes, you read that correctly. Rebecca Guay is back, too!)  
Contents
CONTENTS 
4x different Borderless Mother of Runes  
*Unless otherwise stated, all printed Secret Lair drops are English language.
**The release date of this product was changed from September 23, 2021 to October 29, 2021.