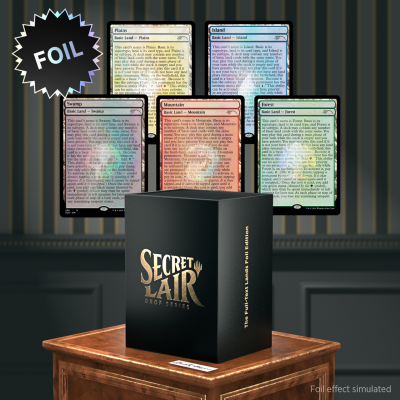 The Full-Text Lands Foil Edition
Shipping is free on orders over €99!
Description
Overview
The lands of Magic are known for their beautiful sweeping landscapes and awe-inspiring exotic locales. Fie on that we say. Fie! Too long has gorgeous art gotten in the way of the most exciting part of the game: an extremely detailed rules system dictating exactly how to play! Featuring art by ABSOLUTELY NOBODY, the Full-Text Lands are a deep dive into the inner machinery of basic lands. Express your love for rules and literally nothing else with the most informative lands the game has ever seen!
Contents
CONTENTS:
1x Foil Full-Text Plains
1x Foil Full-Text Island
1x Foil Full-Text Swamp
1x Foil Full-Text Mountain
1x Foil Full-Text Forest